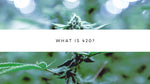 Happy 420, everyone! Yes, it's April 20th, a day where many cannabis-enthusiasts celebrate the plant they are so fond of. While many people tend to celebrate this day in the privacy of their own homes, so to speak, it actually has some pretty significant cultural and political influences.
Story Time
First of all, how did 420 come to be associated with cannabis? There are a few theories, but some version of the following story is the most widely accepted explanation.
Back in the day in the early 1970s, a few students in California were in search of an elusive marijuana crop. Every day after class, they'd meet at a statue of Louis Pasteur at 4:20 PM to commence their search – "420 Louis," they'd say. Eventually, this became shortened to just "420." Years later in the 90s, one of those students had gone on to work for a band, The Grateful Dead, and he perpetuated the idea that 4:20 PM was the perfect time of day for cannabis consumption. The idea took off and eventually, it was mentioned in a popular cannabis-focused periodical, solidifying its place in cannabis culture.
Over time, even those who did not partake in cannabis consumption became familiar with the term, and the date, 4/20 or April 20th, became an unofficial holiday honoring the plant. While many assumed this "holiday" doesn't concern them, in many ways, it does!
Cannabis History
Aside from the fact that "420" has become synonymous with cannabis in our culture (it's even had international significance), the fact that it's recognized and spoken of at this level is pretty significant. Cannabis was criminalized in the 1970s under the Nixon administration for reasons that were politicized beyond concern for public health, and the War of Drugs was further exacerbated a decade later by the Reagan administration. Over this course of time, cannabis use and sales went from being unregulated to being regulated by the government to being punishable by incarceration.
Today, many states have reversed the illegality of cannabis to varying degrees. Some states have fully legalized it, some have legalized it for medicinal use only, and some have simply decriminalized it (meaning those in possession of small amounts are not convicted as felons and incarcerated). However, even in those states where it is fully legal for medicinal and recreational use, users and vendors still need to operate within the constraints of the federal government.
All of that said, CBD, a non-psychoactive component of the cannabis plant, is widely legal and available across the nation.
Cultural Impacts
Cannabis use faces less of a stigma than it has in recent years due largely in part to more information. We understand the health benefits and minimal risks of the plant, and the historical data available to us indicates that it is far less dangerous to consume both on a personal and societal level than alcohol, which is legal to buy and sell in all 50 states. That, combined with a retrospective analysis of the War of Drugs, both its implementation and its ramp-up, has led many Americans to believe that the plant itself is not at fault for many of the things it tends to get blamed for.
With that, April 20th has become a day of public awareness for the plant and education regarding its benefits to personal health as well as the societal impacts it can and will have once fully legalized. In the meantime, CBD has gained well-deserved traction and popularity with the American public, and it continues to do so as more and more people become aware of its incredible holistic benefits.
How can you celebrate?
Try indulging in some self-care with CBD! A bath with one of our CBD-infused bath bombs sounds like a great way to go!
By Yasmin Khan