Expedited Delivery

available on all orders

Final Sale

don't miss out on these discontinued items
About us
Herban Healing is a family-owned, fully integrated CBD company focused on educating consumers about the healing and medical effects of hemp and cannabinoids.
With more than 15 years of experience in the medical marijuana industry in California, we have built a reputation for products that are sourced in-house from seed to shelf. Together with our knowledgeable team and partners, we offer the highest quality CBD that is infused in our products. Our products contain CBD with 0% THC.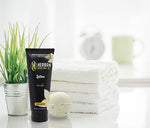 Healthy People
CBD is a great option for those who are looking for relief from pain and other symptoms without the mind-altering effects of marijuana or certain pharmaceutical drugs.
Pain: CBD-infused topical products can ease painful joints and muscles.
Anxiety: CBD is thought to ease anxiety by helping the body process serotonin, a hormone and neurotransmitter that plays a role in regulating emotions.
Depression: As with anxiety relief, CBD may help ease depression by regulating serotonin in the brain.
SHOP NOW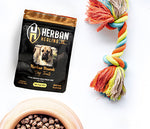 Healthy Pets
Does your dog suffer from separation anxiety or noise phobias? CBD has been extensively studied for its effect on stress and anxiety. By combining all the properties of CBD oil with animal-approved flavors, we've found the perfect natural relief for your beloved pet.
SHOP NOW
TUESDAY – FRIDAY | 10am – 6pm
SATURDAY | 12pm – 6pm
SUNDAY & MONDAY | CLOSED
Join our community!
Follow us on Facebook and never miss out on new exclusive product launches, news and much more.
Follow Us
Check out our Retail Store Location
13307 Skinner Road Cypress, TX 77429